7-Eleven Hawaii is proud to announce a groundbreaking addition to its menu, catering to the growing demand for plant-based options. Introducing the all-new Plant-Based Musubi, a delicious and innovative twist on a beloved local favorite.
7-Eleven Hawaii understands the importance of catering to diverse dietary preferences and lifestyles, which is why we have developed a plant-based version of the classic musubi. This new offering combines traditional flavors with a sustainable, meat-free alternative, creating a mouthwatering option for both plant-based eaters and those seeking to explore new culinary experiences.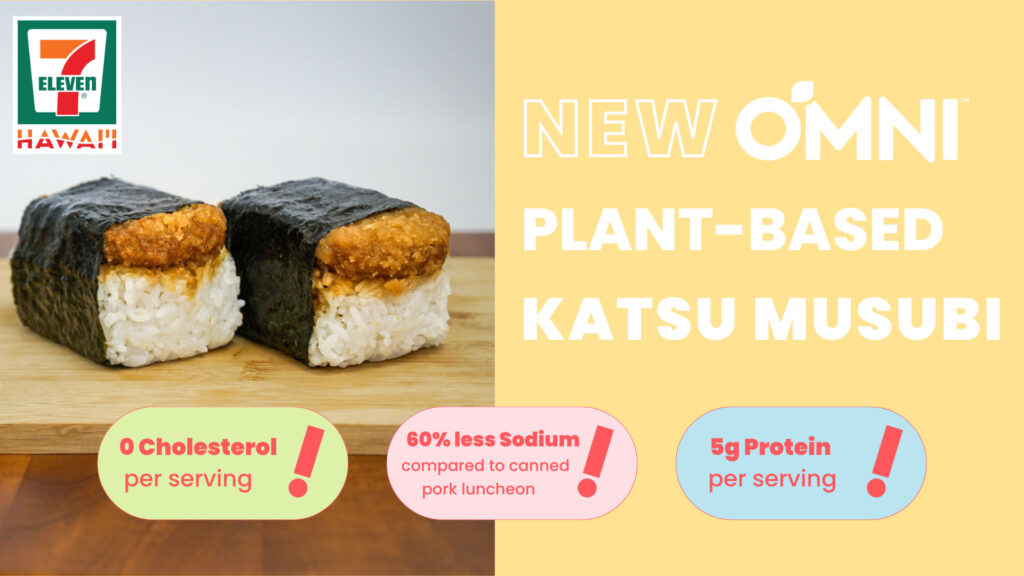 The Plant-Based Musubi features a carefully crafted plant-based protein patty, made from high-quality ingredients that mimic the texture and taste of traditional meat. Prepared Katsu-style mimicking SPAM®, this innovative musubi offers a delightful combination of flavors and textures that will leave customers craving for more.
"We are thrilled to introduce the Plant-Based Musubi to our customers in Hawaii," said Debbie Lee Soon, 7-Eleven Hawaii's Food Innovation & Development Manager. " At 7-Eleven, we strive to provide convenient and delicious food options that cater to all of our customers' needs. This new addition to our menu allows us to continue our commitment to innovation while also accommodating the growing demand for plant-based alternatives."
Starting from June 20, 2023, customers can find the Plant-Based Musubi at participating 7-Eleven Hawaii stores across the islands. Oahu retail is $2.99, $3.49 on Neighbor Islands. This exciting addition to the menu further reinforces 7-Eleven Hawaii's commitment to providing innovative and diverse food options to its customers, no matter their dietary preferences.