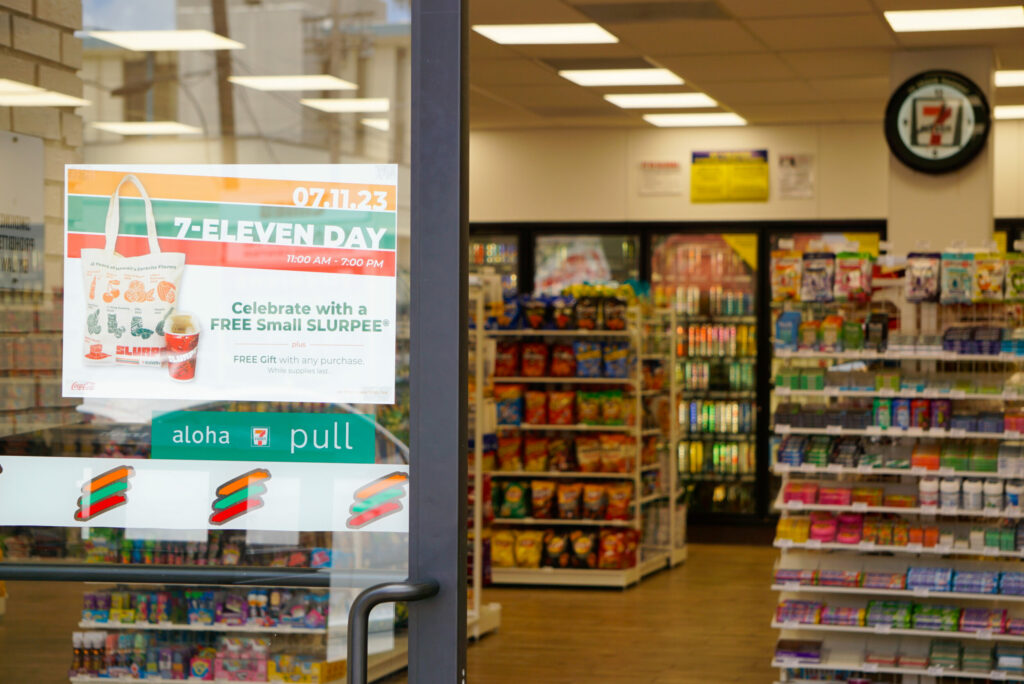 7-Eleven Hawaii is excited to announce its upcoming celebration of its 45th birthday in the islands on 7-Eleven Day, which falls on Tuesday, July 11, 2023. As part of the festivities, the company will be offering free small SLURPEE® to customers at all 66 locations across the state, starting at 11:00 am (while supplies last). No purchase is necessary to enjoy this refreshing treat.
In addition to the free SLURPEE®, 7-Eleven Hawaii is pleased to provide customers with a one-day-only offer. With any purchase (excluding gas), customers will receive a complimentary exclusive tote bag featuring a design that pays tribute to the rich legacy of SLURPEE in Hawaii. This limited-edition tote bag is a token of appreciation from 7-Eleven Hawaii for the continued support of its customers and communities over the past four decades.
"We are thrilled to celebrate 45 years of Hawaii's favorite flavors this 7-Eleven Day" said Greg Hanna, President & CEO at 7-Eleven Hawaii. "This special occasion gives us an opportunity to express our gratitude to the community for their unwavering support. We invite everyone to join us to enjoy a free small SLURPEE and take home an exclusive tote bag that commemorates our shared love for this iconic beverage in Hawaii."
7-Eleven Hawaii has been a part of the local community since opening its first store on 2nd Ave in Kaimuki in 1978. Over the years, the company has become a staple for residents and visitors alike, offering convenient services, quality products, and a wide selection of snacks, beverages, and freshly prepared foods, available 24/7.
This offer is only valid at Hawaii 7-Eleven locations. 7-Eleven Hawaii does not participate in the 7Rewards® or Speedy Rewards® programs. To find a location near you, please visit our locations page or follow @7elevenhi on Instagram.