In the wake of wildfires that have devastated the historic lands of Lahaina, Maui, the 7-Eleven global family of brands — comprised of 84,000 stores in 20 countries and regions — has rallied together to offer support and aid in the recovery efforts. Amidst this crisis, the alignment of support for Maui has served as a beacon of solidarity, showcasing the power of unity within the global community.
We appreciate the support of our community members who have reached out to us about the status of our Maui team in Kahului. We are pleased to report that our team members and our store are safe.
Learn more about what various members of the 7-Eleven banner are doing to help: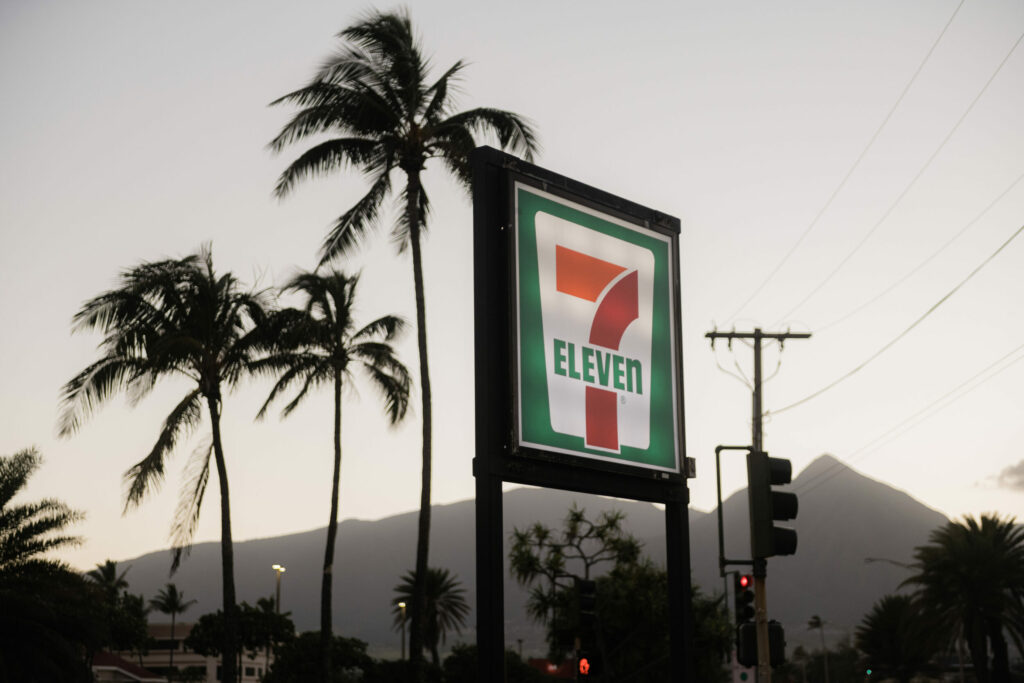 7-Eleven Hawaii: Demonstrating our commitment to the cause, 7-Eleven Hawaii has pledged $20,000 in combined monetary donations to the American Red Cross and Salvation Army. We also rallied together with our vendor partners like Warabeya USA to provide protein bars and ready-to-eat fresh foods such as SPAM Musubi and Somen Salad to evacuation shelters. These contributions were made possible by the coordination efforts of Maui-based volunteers.
Seven-Eleven Japan Co., Ltd.: 7-Eleven Hawaii parent company, 7&i Holdings Co., Ltd, has orchestrated a nationwide initiative across 21,442 stores in Japan, conducting in-store fundraising activities between August 15 and August 28. Thanks to customer contributions, the company donated over $300,000 to the Hawaii Community Foundation's Maui Strong Fund. This concerted effort to aid Maui's recovery speaks volumes about the spirit of collective goodwill that permeates the 7-Eleven family.
7-Eleven Inc: The commitment to support knows no geographical bounds. 7-Eleven Inc., operating 13,000 locations across the continental U.S. and Canada, has also lent a helping hand. They have made a $25,000 donation to the American Red Cross and are actively raising funds for the American Red Cross Hawaii Wildfire Relief Fund. "These funds will provide lifesaving aid to those directly impacted by this crisis," said Marissa Jarratt, 7-Eleven Inc.'s Executive Vice President and Chief Marketing and Sustainability Officer.
In times of adversity, the 7-Eleven global family of brands is showcasing the power of unity and compassion, standing as a testament to the profound impact that can be achieved when individuals and corporations come together for a common cause.
Since the relief efforts have begun, we have become aware of Maui-based organizations that can use financial support at the ground level. To learn more about how you can help, visit Maui Strong Fund or Maui Aloha.
Source: CSP 7-Eleven Helping Red Cross